Join Science Museum Oklahoma from 9 a.m. to 4 p.m. on Sept. 29 for a daylong celebration of curiosity and creativity! Admission to the museum and all activities are free thanks to Oklahoma NSF EPSCoR.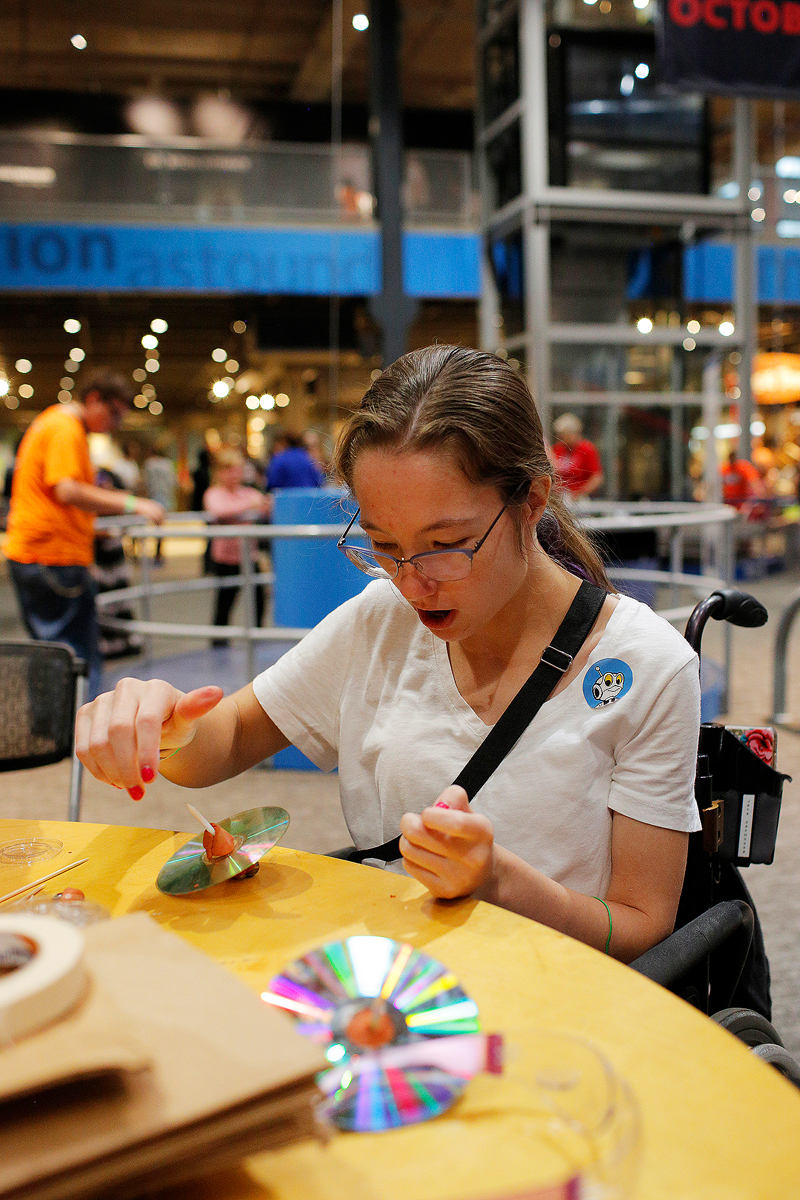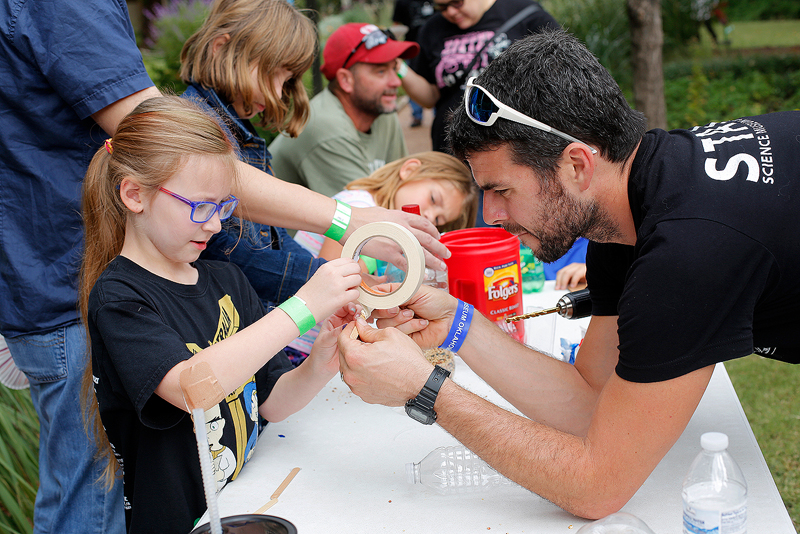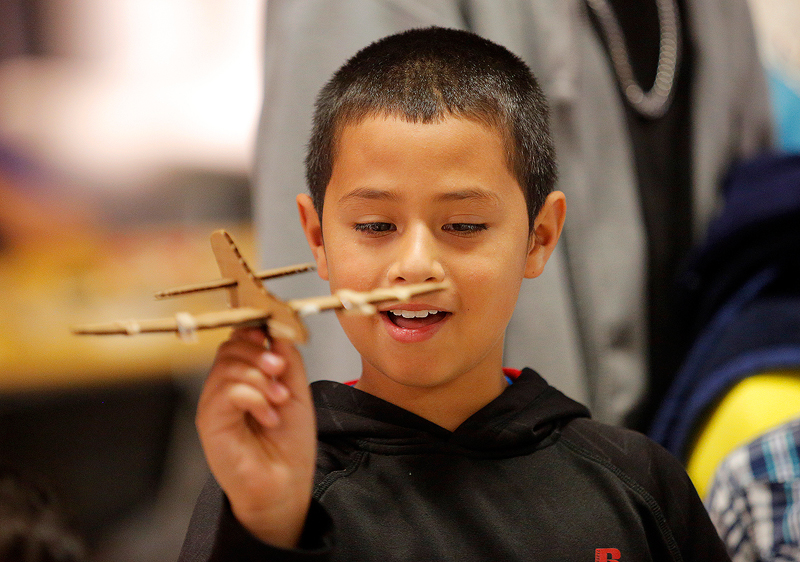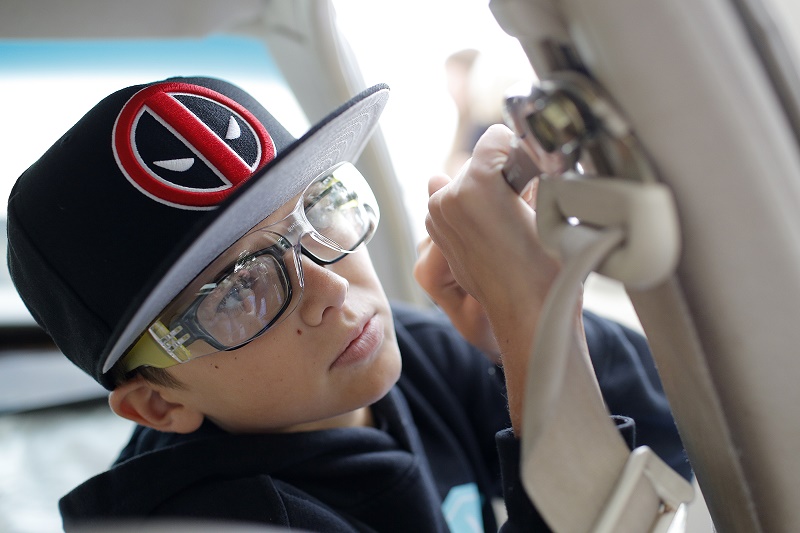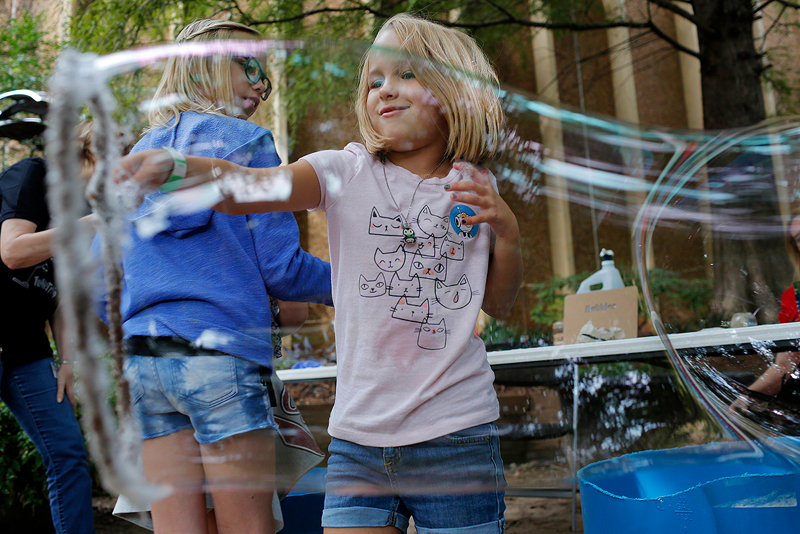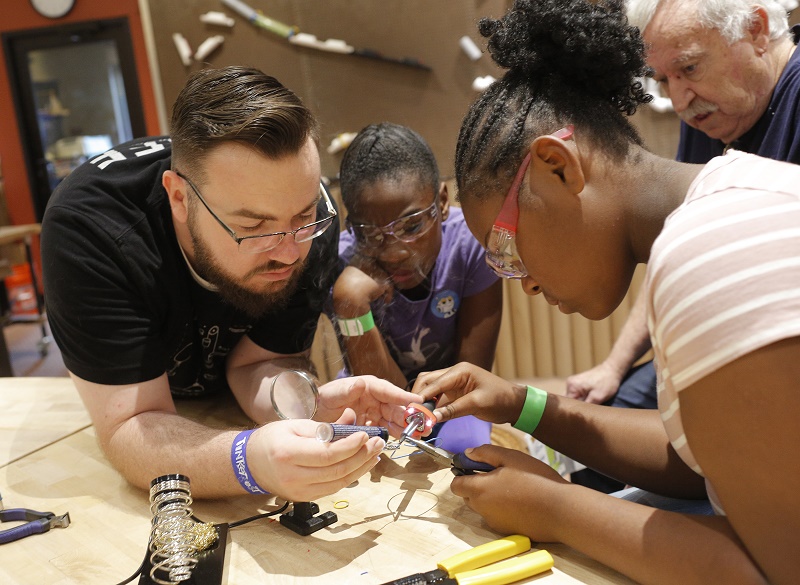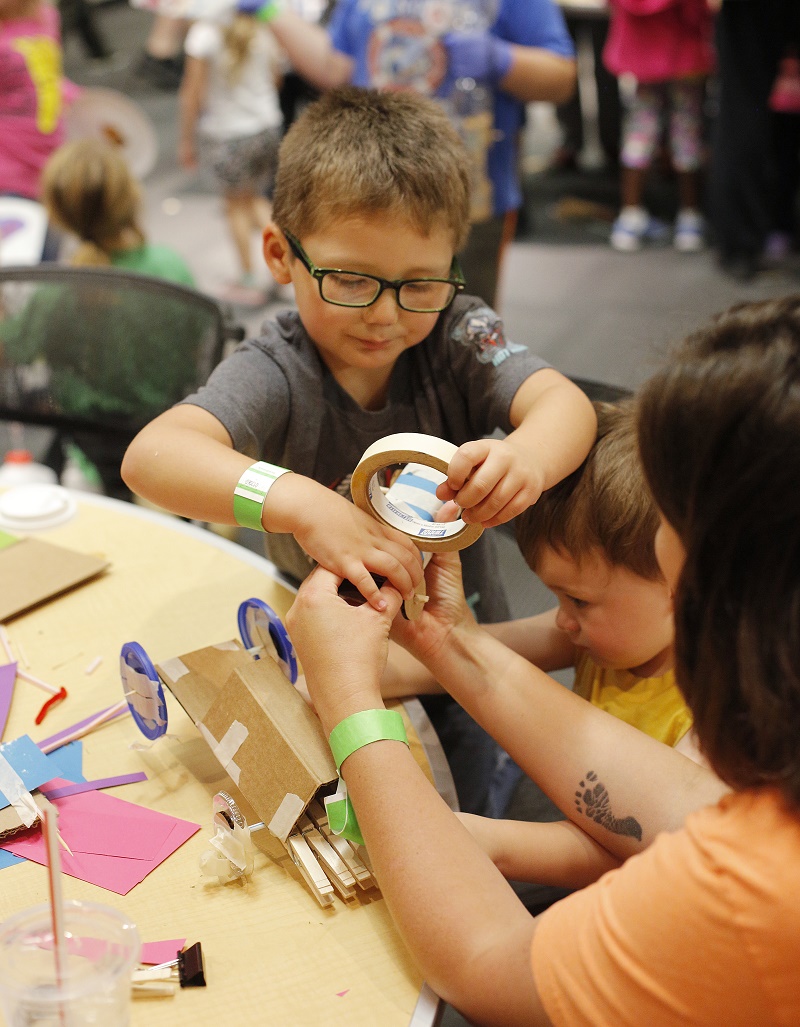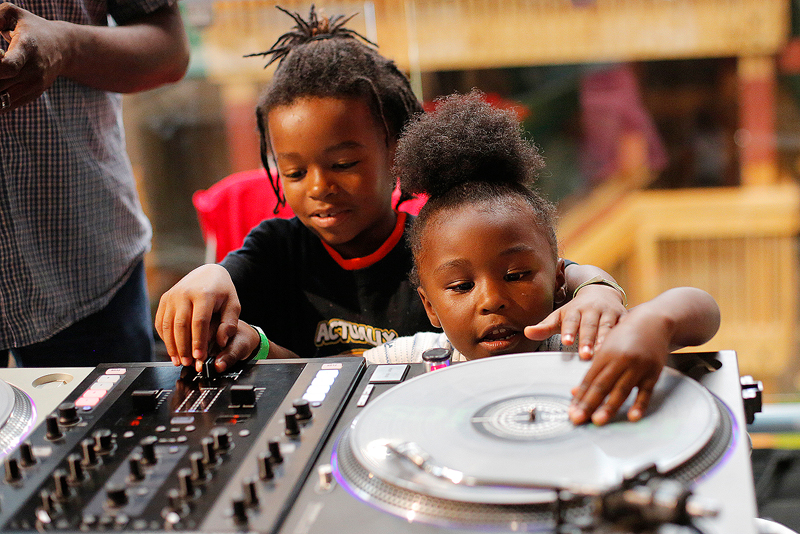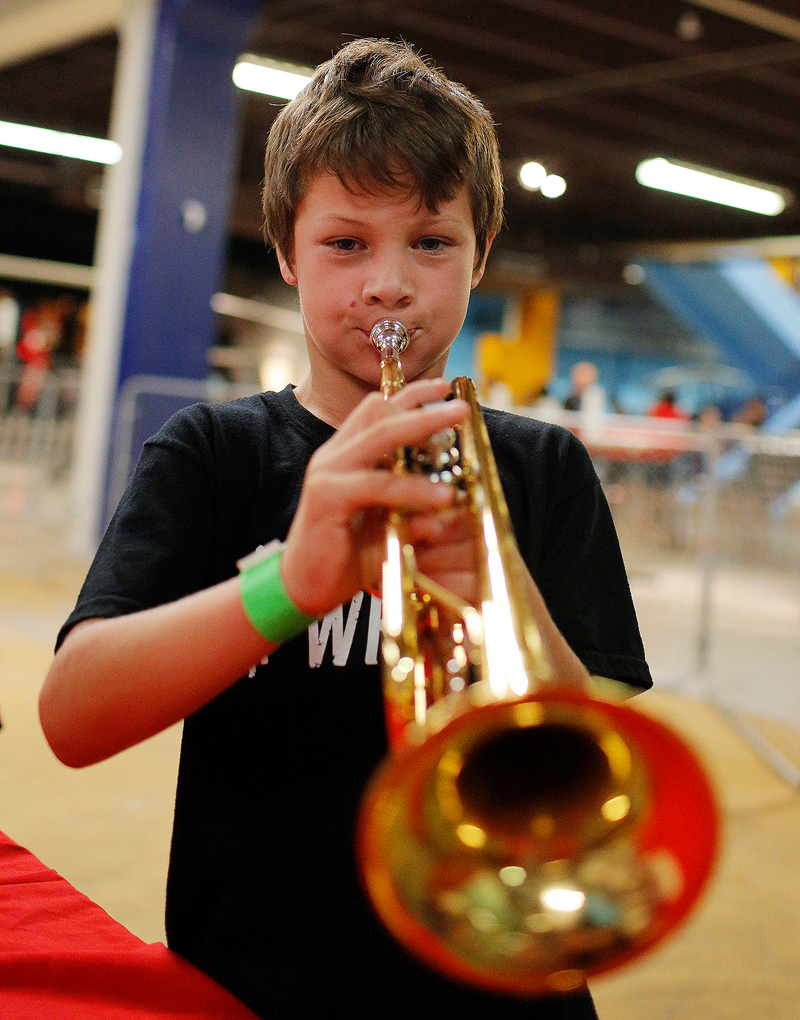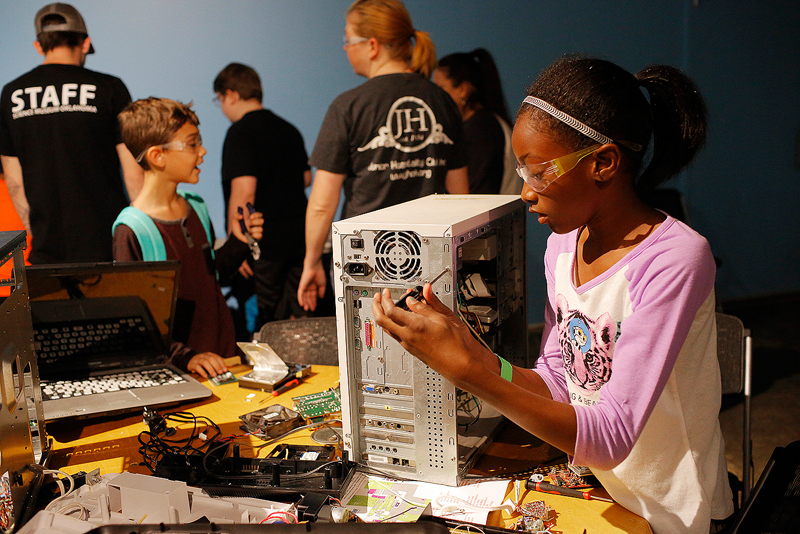 9 a.m. to 4 p.m., Saturday, Sept. 29
Free admission thanks to presenting sponsor Oklahoma NSF EPSCoR!
Tinkering is a valuable form of learning powered by exploration and discovery. SMO's Tinkerfest will encompass the entire museum and grounds, bringing together makers, artists, crafters, engineers, and educators to showcase how their diverse skills converge.
Have you ever repaired something that was broken? Toyed with a recipe? Taken something apart just to see what was inside? That's tinkering!
Guests of all ages will have the opportunity to get hands-on with a variety of activities from using raw materials and tools to create unique machines to launching rockets and art exploration, plus numerous crafting and building options.
What kind of activities will be at Tinkerfest?
A lot! Tinkerfest 2018 will include taking apart two entire cars, 3D printing, bicycle maintenance, book binding, candle making, cardboard car and cardboard plane building, carpentry, DJ/turntablist, dog house construction, driving robots, edible slime, taking apart electronics, fluid painting, foil sculpting, an instrument playground,  Lego Sumo, light painting, loom knitting, Morse code bracelets, music production, origami, pancake art, planispheres, plastic fusion, pinhole cameras, podcasting how-to, power tool pumpkin carving, theremins, resin casting, robot demos, rocket launching, rope making, Rube Goldberg machines, snap circuits, shadow play, soldering, spinning fabrics and fibers, using math to make music, violin making, weaving, wind energy — and more!
Will the museum's regular exhibits be available?
Yes! All of the museum's permanent exhibits will be available during Tinkerfest. Activities will conclude at 4 p.m., however the museum will remain open until 6 p.m.
Do I need to register or get a ticket in advance?
Nope, but you will need to check in at the museum's box office and get a wristband when you arrive. That will give you access to the museum and all Tinkerfest activities.
Where should I park?
Parking is available at SMO and Remington Park. Shuttles will be available to and from Remington Park from 9:30 a.m. to 6:30 p.m. For shuttle service from Remington Park, enter at Entrance 1 (NE 50th and Remington Pl.) and look for the Tinkerfest shuttle pick up sign. Shuttles will drop off and pick up near the museum's entrance.
Tinkerfest is Presented by Oklahoma NSF EPSCoR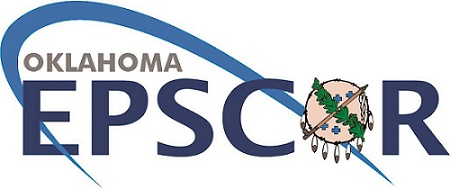 Additional support for Tinkerfest is provided by:

Allied Arts | Carter Chevrolet | Phoenix Hardwood & Plywood
Texas Roadhouse | Tinker Federal Credit Union
Tinkerfest activities are facilitated or made possible by the following individuals or organizations volunteering as Guest Tinkerers:
ahha Tulsa; Allin KHG; American Heritage Girls; Bella Foundation SPCA; Boston Children's Museum; Calvin Rice, AsTheDJ; DJ Dee Rock; DJ Jo Square; Catheryn Jones; City of Edmond - Parks & Recreation;  Corbishley Violins; Ethan Builds; FIRST Robotics - Mount St. Mary High School Team Rocket; Francis Tuttle Technology Center; Howaitogoburin Toy & Print Co., Kjelshus Collins; IAO, Spontaneous Bob; Okie Comics; John Miller; Kelly Wardlaw; Kevin Blankenship; Leonardo's Children's Museum, Enid; Mahogany Prime Steakhouse; Rose State College Science & Engineering; Museum of Discovery, Little Rock, Arkansas; Mustang Creek Alpacas; Norman Firehouse Art Center; Okie Geek Podcast; Oklahoma Bicycle Society; Oklahoma City-County Health Department; Oklahoma City Philharmonic; Oklahoma City Orchestra League; Oklahoma Department of Environmental Quality; Oklahoma Garrison of the 501st Legion; The Oklahoma Ghostbusters; Oklahoma History Center; Oklahoma Museum Network; Oklahoma Theremin Society; Oklahoma Wildflower Society; ProImage 3D; Rosy Bones; Scott Family Amazeum, Bentonville, Arkansas; Tinkergarten, Alice Banks; Skeletons: Museum of Osteology, Oklahoma City; SomeDayNow Music; SpiritWind Kidz Ranch, Inc.; Tinker Federal Credit Union.
Thank you to our volunteers!
Alpha Phi Omega at the University of Oklahoma, ASTEC Charter High School, Boeing, Chase Bank, Continental Resources, Engineers Serving Others, Heritage Hall School, Individual Artists of Oklahoma, Konawa Public Schools, Leonardo's Children's Museum, Love's Travel Stops and Country Stores, Mahogany Prime Steakhouse, Northrup Grumman, OGE Energy Corp., Oklahoma DECA, Exchange Rotary Club of Oklahoma City, Oklahoma State University, University of Oklahoma Aerospace Engineers, Paycom, Rose State College, Southwestern Oklahoma State University Physics Club, The Nature Conservancy, Theta Chi at Oklahoma State University, University of Central Oklahoma, University of Oklahoma, Yukon High School.
Get Involved:
Applications for Tinkerfest 2018 have closed, but we'd love to hear from you if you want to join us for 2019! Have a skill, project, or trade that you've always wanted to share? Join us! Email tinkerfest@sciencemuseumok.org for more information.
Volunteer:
Tinkerfest is an ideal volunteering opportunity for individuals, civic and school groups, businesses, and beyond. Volunteer sign-ups have closed for 2018, but we'd love to have you for 2019! Email volunteer@sciencemuseumok.org for more information.