Science Museum Oklahoma offers a warm, friendly working environment that values creativity and curiosity. Please review our current openings and apply online.
FULL-TIME POSITIONS
Assistant Custodial Supervisor: This full-time position will function as a first-line supervisor for the museum's custodial department. This employee will work under the general supervision of the Facilities Director and use independent judgment to apply department guidelines to specific situations as well as coordinate custodial activities and staff. This position requires knowledge of the practices and materials used in the duties of the custodial staff, as well as custodial policies and procedures, and will ensure all staff members are following all safety guidelines. This position requires three (3) years of experience as supervisor or lead worker of custodial team and one (1) year of custodial work experience. The hours for this position may vary. This position is eligible for the museum's generous benefits, leave, and retirement package.
PART-TIME AND SEASONAL POSITIONS
Guest Relations Team Member: This is a part-time, entry-level position requiring weekend and/or weekday shifts as well as holiday availability. Guest relations team members provide superior customer service to all museum guests. This position works at the box office selling admission tickets. Preference will be given to candidates with previous customer service and cashier experience.
Planetarium Educator: This is a part-time position that may have the potential to transition to a full-time position. Weekday and/or weekend shifts as well as holiday availability may be required. The planetarium educator is responsible for the live presentation of all types of programs in SMO's Kirkpatrick Planetarium. The educator is expected to maintain and develop further knowledge in the areas of astronomy and space exploration past, present, and future in order to skillfully engage visitors. This position must also be capable of general monitoring and troubleshooting of planetarium equipment. Additional responsibilities can include special events, curriculum development, teaching, workshop presentation, offsite programming, volunteer management and other duties that support the museum in providing the highest quality discovery experiences to children, families, and teachers.
Program Team Member: This is a part-time, entry-level position requiring weekday, weekend and holiday availability. Program team members  work directly with museum guests to operate exhibits, answer questions, and encourage scientific investigation and exploration. This position requires strong customer service skills, a sense of curiosity, good situational awareness, and an energetic personality.
Full-time employees of Science Museum Oklahoma are eligible for a generous leave and benefits package including health, dental, vision, FSA, core short-term and long-term disability, voluntary life and AD&D, and 403(B) with employer match for eligible employees.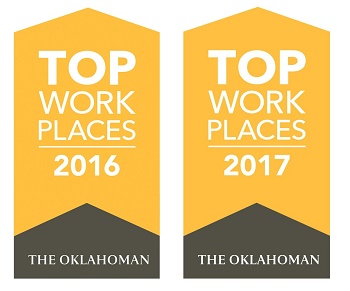 Please note: All applicants must be able to pass a criminal background check.
For more information or to apply for an open position, click below. No phone calls or emails, please.