Fun isn't just for kids. Join Science Museum Oklahoma for SMO 21, an adults-only night at the museum!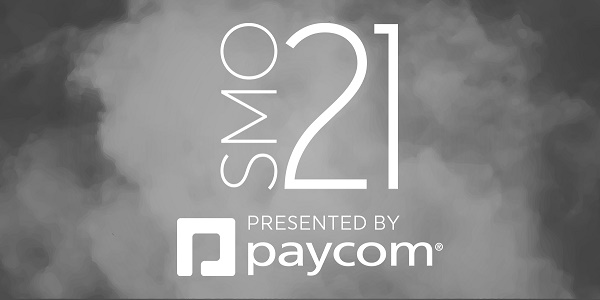 SMO 21
Presented by Paycom
6-9 p.m., Friday, April 20 | 21+ only
Tickets: SOLD OUT. No tickets will be available at the door.
Already have tickets? Scroll down for check in information.
Calling all wizards! Prepare for a journey into the darker side of the wizarding world at the first-ever SMO 21, Science Museum Oklahoma's after-hours, adults-only program. Try Arduino wand dueling, eat fire, brush up on your care of almost-magical creatures, mix potions, take your wanted wizard mugshot, and much more — we have lots of magical surprises up our robes.
In addition to themed activities, SMO 21 includes access to the museum's permanent exhibits. A cash bar will be available and the museum's cafe will be open.
Tickets include all activities and access to the entire museum. 
Plan your SMO 21 Experience
| | |
| --- | --- |
| 6 p.m. | Doors open |
| 6-8:30 p.m. | Wizarding booths open |
| 6-8:30 p.m. | Bar and museum cafe open |
| 6:30, 7:30, 8:30 p.m | Wizard demos at Sideshow Science |
| 7, 7:30, 8 p.m. | Kirkpatrick Planetarium shows |
Guests must be age 21 or older — a valid ID is required to enter!
Refunds will not be available for wizards who misrepresent their age.
For more information, call (405) 602-3760.
SMO 21 Check In for April 20, 2018
What you need:
The reservation email you received when you purchased your tickets — either printed or on your phone. You will be checked in by the name your reservation was made under.

Your ID (no wizards under the age of 21 will be allowed to enter, and there are no refunds available for wizards who misrepresented their age). No ID, no entry

If you purchased tickets for multiple people, your whole party needs to be together to check in.
The wizarding booths, bar, and cafe will be open the moment you walk past check in — you'll also get a SMOrauders Map telling you where to find the night's activities throughout the museum.
Questions? We have answers.
If you don't see the answer to your question here, email reservations@sciencemuseumok.org or call 405-602-3760.
 
I bought tickets for myself and some friends, but my name is the only name on the reservation. Is that a problem?
Not at all — they just need to be with you when you check in.
I bought tickets for friends but I'm not going — and my name is the only name on the reservation. Is that OK?
That was really nice of you! It's just fine. Be sure to send this link to them. The group will need to check in together and they will need your reservation email. For faster check in, call SMO Guest Relations at 405-602-3760 and update the guest names on the reservation. You can also email reservations@sciencemuseumok.org.
I never received my reservation email. What do I do?
We can't imagine something as important as a wizard night at the science museum going to your spam folder, but stranger things have happened. Call us at 405-602-3760 and we'll get you taken care of.
I can't make it after all and I sold my tickets/I want to sell my tickets. What happens now?
No problem. Please call SMO Guest Relations at 405-602-3760 before 4:30 p.m. on Thursday, April 19 so that the name on the reservation can be updated. Send this link to the person you sold your tickets to, too!