Science Museum Oklahoma has birthdays down to a science!
A birthday party at Science Museum Oklahoma includes admission to the museum, Kirkpatrick Planetarium and Science Live shows, and one of our private birthday rooms. Add science demonstrations or a visit from Otto to make the experience completely unforgettable — and our online booking system with catering and goodie bag options makes planning your child's next birthday party quick and easy.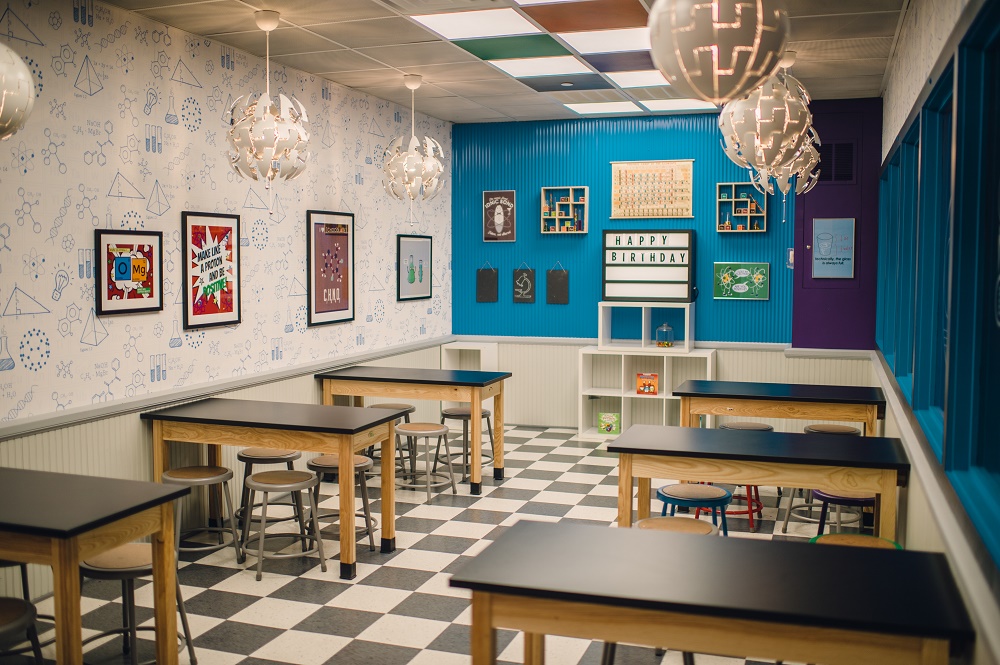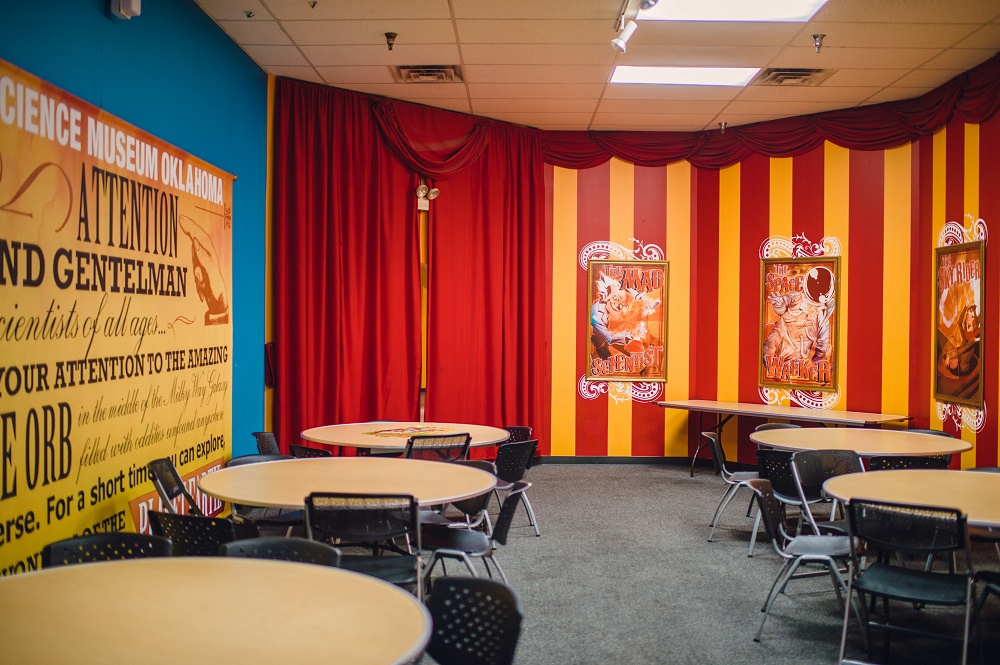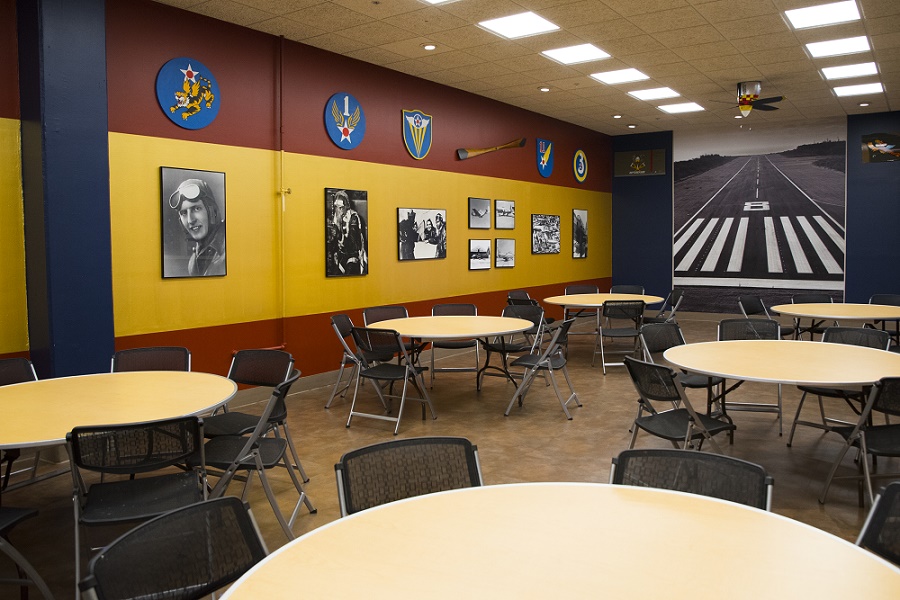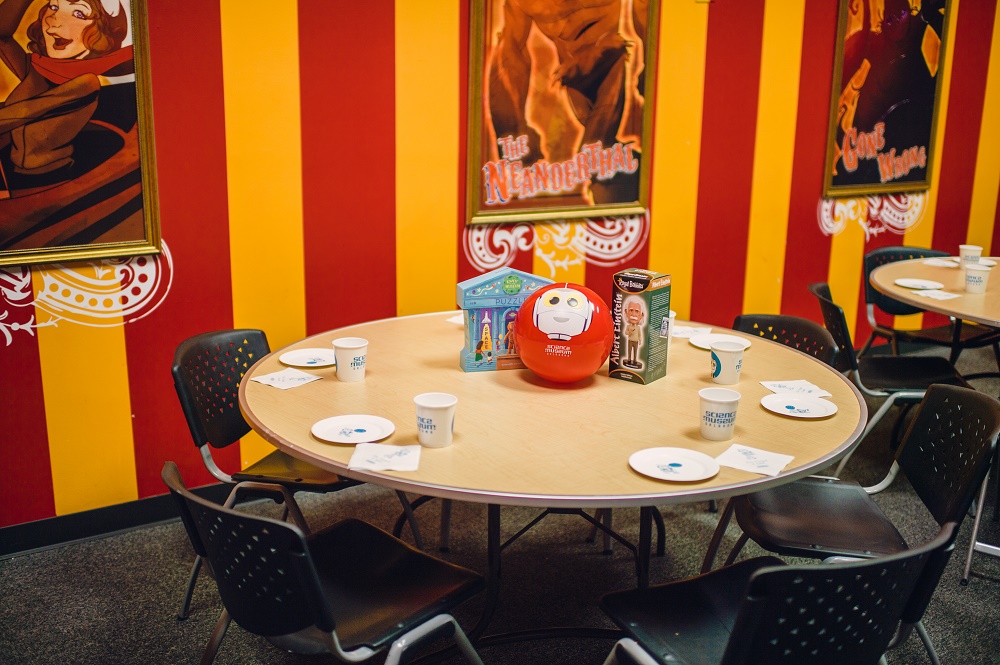 Packages, Rooms, Days + Times
$225 for Members + $260 for Nonmembers
Prices include:
Admission and access to the museum's permanent exhibits for up to 30 total children and adults.

Use of a private birthday party room for up to two hours. To maintain proper social distancing, capacity may be limited in the birthday room at any given time.

Paper plates for dessert, paper cups, napkins and plasticware.

Discounted admission rate of $10 per person for any additional guests beyond the first 30.
Days and Times
Birthday parties are available 7 days a week!
| | | |
| --- | --- | --- |
| Monday-Saturday | 10 a.m. to noon | 2 to 4 p.m. |
| Sunday | Noon to 2 p.m. | 3 to 5 p.m. |
Science Demos + Otto Visits
Boost Your Birthday!
Astronaut Slushies
Eat like an astronaut! Create and drink a tangy orange astronaut super drink after flash freezing it with liquid nitrogen.*
Serves 30 / $75 for members / $90 for nonmembers
Ooblek & Friends
Non-Newtonian fluids can pour, bounce or even shatter! Learn to make "Ooblek," a fun fluid you can make at home, or make some slime and take it home to amaze your friends!*
Makes 30 / $75 for members / $90 for nonmembers
Sub-Zero Ice Creamery
I scream, you scream, we all scream for really cold ice cream! Make and eat your own ice cream alongside one of SMO's museum educators using liquid nitrogen.*
Serves 30 / $75 for members / $90 for nonmembers
*Live science demos are limited to two per party.
Otto Visit
Everyone's favorite robot can make a special appearance at your party! Otto will drop in for approximately five minutes during a scheduled Otto walk to celebrate and take a few photos with your party.
Free for members / $10 for nonmembers
Catering Options
Let us do the work!
Birthday party catering at Science Museum Oklahoma makes planning your child's next birthday party as easy as (pizza) pie! Food is prepared on-site in the museum's café and will be delivered to your birthday party room.
Families are welcome to bring their own food to children's birthday parties at SMO. Use of the museum's caterer is not required. Please note that due to time limitations, the museum does not allow deliveries of food for birthday parties.
How to Book
The museum's catering services are exclusively provided by Salt & Surrey Catering — to make catering arrangments, first book your birthday party with the museum and then contact Rhonda Cruze, general manager for Salt & Surrey Catering, at  rcruze@lancercatering.com or 405-471-2443. Catering must be booked at least five business days before a birthday party.
Catering Menu
| | |
| --- | --- |
| Pizza |   |
| 16-inch Cheese Pizza | $16.50 each |
| 16-inch Pepperoni Pizza | $18 each |
| 16-inch Sausage Pizza | $18 each |
| *Substitute a gluten-friendly crust for $2 per pizza |   |
| Dessert |   |
| Rice Crispy Cake | $22 each |
| Serves 16, personalization available. Gluten-friendly.* |   |
| Drinks |   |
| Apple Juice, Coke, Diet Coke, Dr. Pepper, Fruit Punch, Grape Juice, Lemonade, Pink Lemonade, Sprite, Bottled Water | $2 per person |
| *Gluten-Friendly: Salt & Surrey Catering's kitchen is not a gluten-free environment and cross-contact with ingredients containing gluten is a possibility. |   |
Party Favors
Skip the store — we'll take care of the party favors!
Favors will be delivered to your birthday party room by your party host. Beaker Buck cards will be given to the adult booking the party to pass out.
| | |
| --- | --- |
| 8.5" Inflatable Otto Ball | $4.99 each |
| $5 Beaker Bucks Card, redeemable in The Science Shop | $5 each |
Beaker Bucks cards do not expire. Cards cannot be replaced if lost or stolen. All sales on party favors are final.
Important details
Changes and Refunds
Please carefully confirm all details before you book. No changes may be made once your birthday party is booked. All sales are final.
Decorations
We want your child's birthday party to be an amazing memory, and that includes fun decorations! You're welcome to bring tablecloths and free-standing decorations, however to keep our party rooms in the excellent condition you expect for your own child, please do not tape, pin, or attach anything to our party room walls or hang anything from the ceiling. Glitter, confetti, and piñatas, while each fun in their own way, are also not allowed.
Arrival
You can have access to your party room up to 30 minutes before your party time to decorate and prepare for your guests. Party guests can enter the museum at any time on the date of your party.
Food and Drinks
We have wonderful catering services available from our in-house caterer, Salt & Surrey Catering, but you're welcome to bring your own food, cake and non-alcoholic beverages. We don't allow food deliveries for birthday parties.
Things to Leave at Home
No alcohol, or outside entertainment like costumed characters, glitter, confetti, or piñatas, please.
Science Museum Oklahoma parties aren't just for kids!
Want to plan an after-hours party for an adult or for a large group?
You can rent just a meeting room or the entire museum fully staffed!